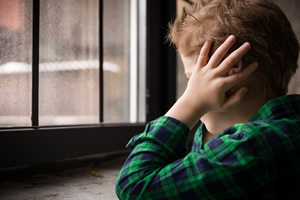 After a child is born and parents are told of their child's ear condition, they face a myriad of questions, guilt, and confusion. One of the most frequently asked questions is whether or not microtia is genetic.
The answer is not so simple. Why most experts agree that often there is a genetic component to microtia, just as often there is not. In fact, only 15% of cases have a genetic component that can be identified. Statistically, boys are more affected than girls, and certain ethnic groups (Hispanics and Asians) are more commonly affected than Caucasians and African-Americans.
For most patients, the cause of the condition is unknown and not caused by any behavior by the mother such as smoking, alcohol, or caffeine during pregnancy. An extremely rare reason for microtia can be exposure to Accutane or Thalidomide in pregnancy. These are drugs that are commonly known to cause birth defects, and are both strictly controlled and used only for specific medical conditions.
"Often patients will ask me about genetic testing for microtia. Currently there is no specific test that can be done to identify it and since the percentage of cases that are genetically transmitted as so low, a specific test may never be developed. Often microtia can be determined with prenatal ultrasound testing, although this is not always reliable," explained Dr. Mark Mitchell Jones of Atlanta Plastic Surgery Consultants.
This issue often arises when parents of a child with microtia are considering having more children. There have been studies that suggest that parents who already have a child with this condition have a 4%-5% increased chance of having another child with the deformity. That's a very small increase, and most parents would consider going forward with a second, third or more pregnancies.
"I tell parents that the good thing is we can fix this. Your child will not have to go through school and the rest of their life being different from any other kid. They will be able to play sports, dance or do anything their hearts desire. It's gratifying for me to help these families move on with their lives," said Dr. Jones.
To learn more, call our office at (404) 355-3566 for an appointment.
Posted on behalf of Atlanta Plastic Surgery Specialists
3193 Howell Mill Rd NW, Suite 302
Atlanta, GA, 30327
Phone: (404) 355-3566
Email: manager@atlantaplastic.com
Monday & Tuesday 8:00 AM – 7:00 PM
Wednesday & Thursday 8:00 AM – 5:00 PM
Friday 8:00 AM – 2:00 PM