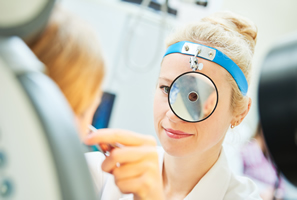 A common question asked by many adults is can the effects of earlobe gauging be reversed? The answer is yes. In fact, even ear lobes that have been stretched by multiple gaugings can be corrected with ear lobe surgery.
Ear piercings have been popular for thousands of years. Today, it is common to see young people have multiple piercings. But what happens when a young person with single–or multiple–ear piercings or gauges decides they need them removed in order to appear more professional? While the holes created by these gauges can be large, the evidence can be completely removed in approximately a month by having ear lobe surgery.
There has been a solid increase in the number of patients seeking reconstructive ear lobe surgery to eliminate gauge openings. In order to have a successful surgical reconstruction of the ear lobe, the first step a patient must take is to remove all gauges for at least a few weeks before the procedure.
This reconstructive procedure is commonly performed in the doctor's office. It begins with local anesthetic injected into the earlobe. Then, the excess skin around each gauge is carefully removed. As many gauges as the patient wishes to be removed can be done during the procedure. Full recovery usually takes four to six weeks.
Thanks to snakesandsailors for the image of an ear gauge.
Posted on behalf of Atlanta Plastic Surgery Specialists
3193 Howell Mill Rd NW, Suite 302
Atlanta, GA, 30327
Phone: (404) 355-3566
Email: manager@atlantaplastic.com
Monday & Tuesday 8:00 AM – 7:00 PM
Wednesday & Thursday 8:00 AM – 5:00 PM
Friday 8:00 AM – 2:00 PM